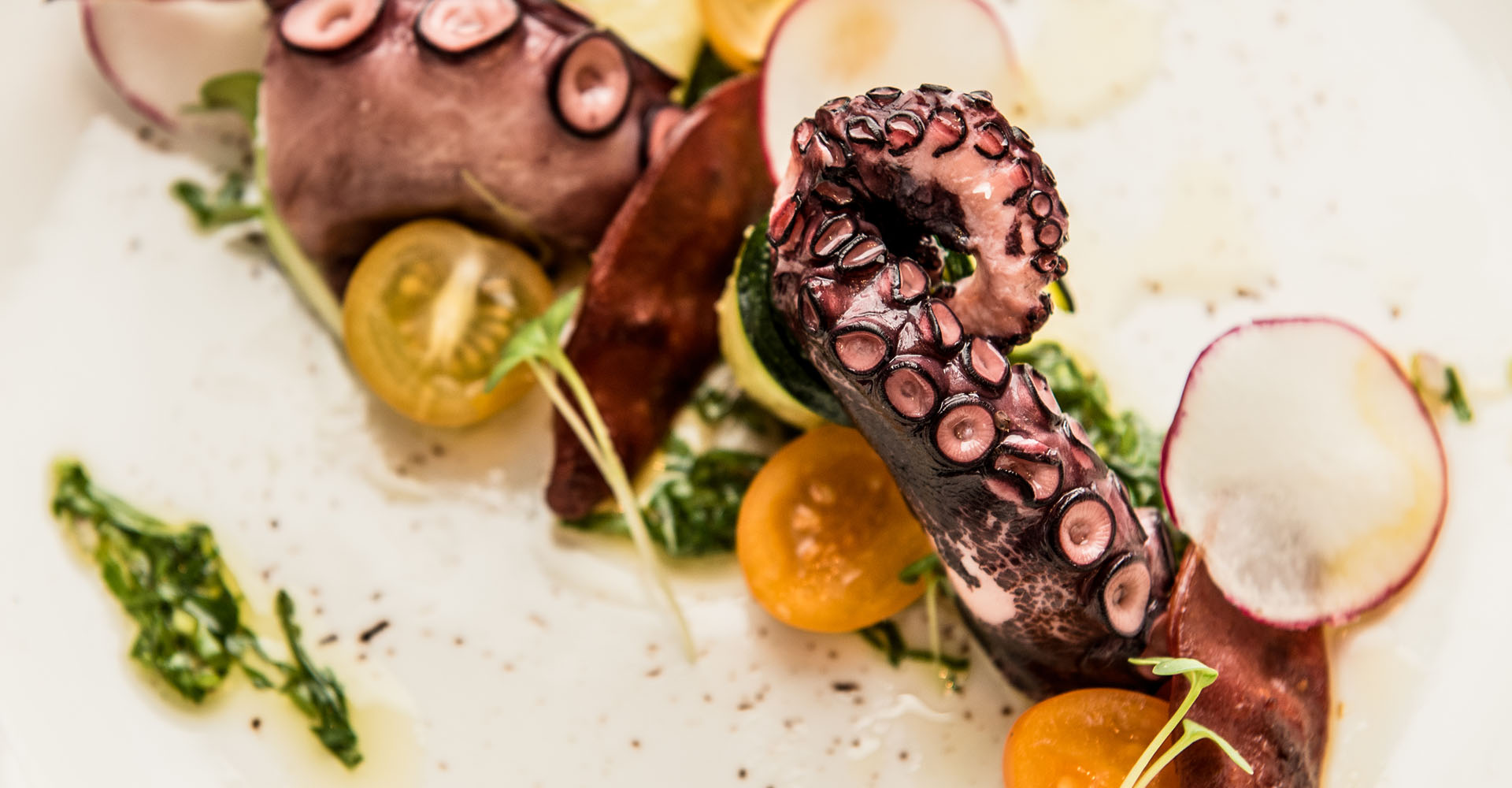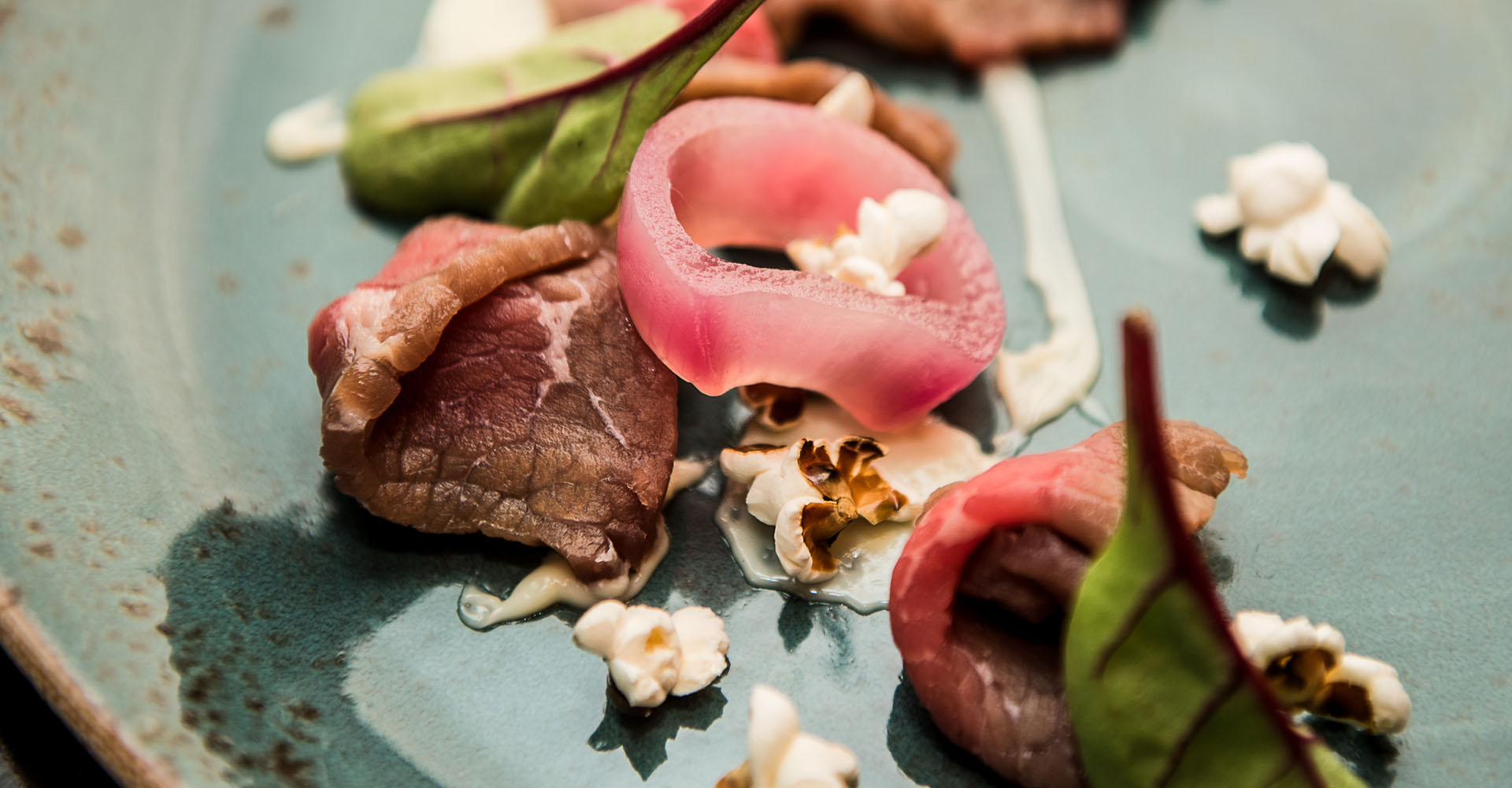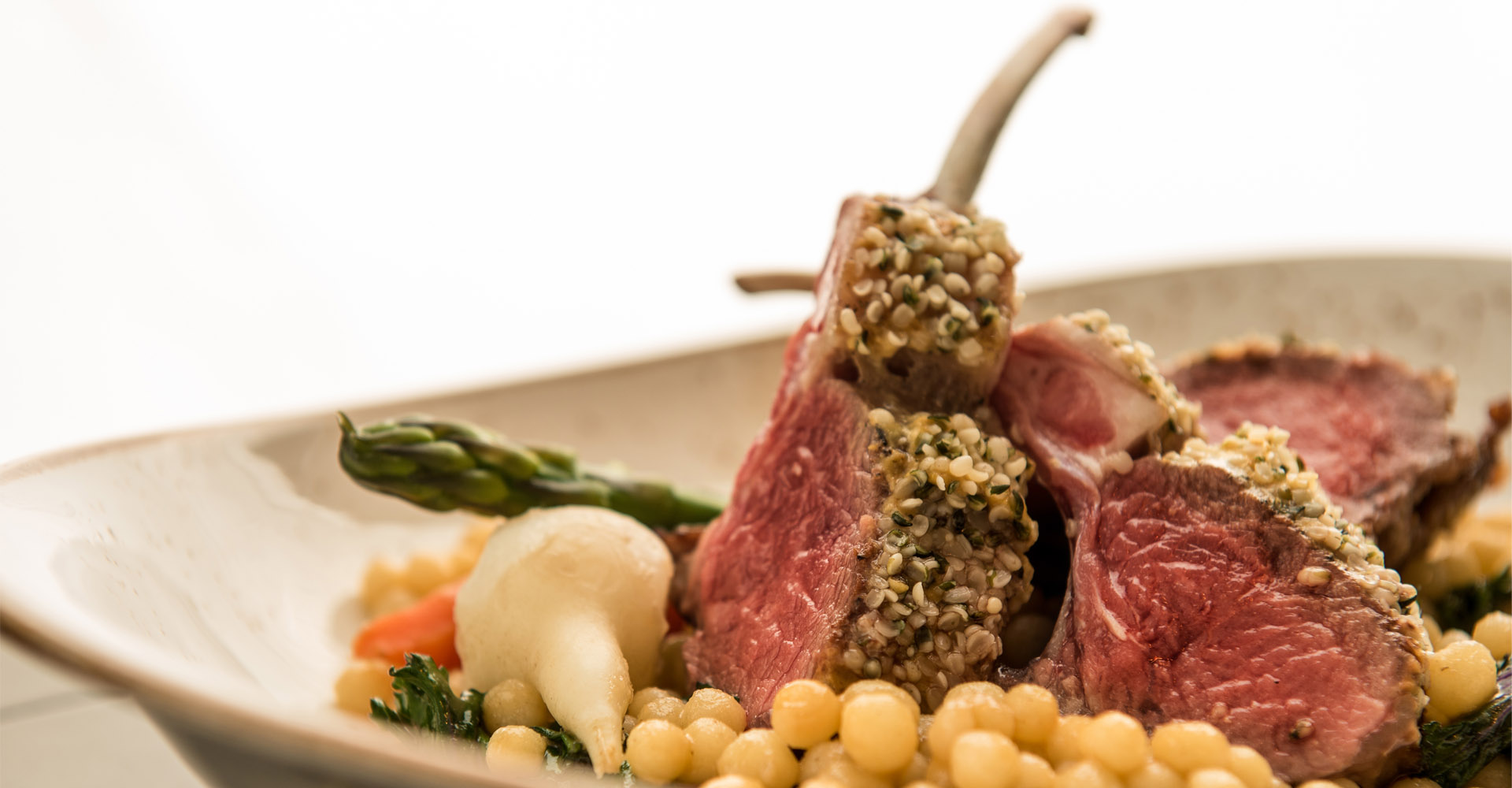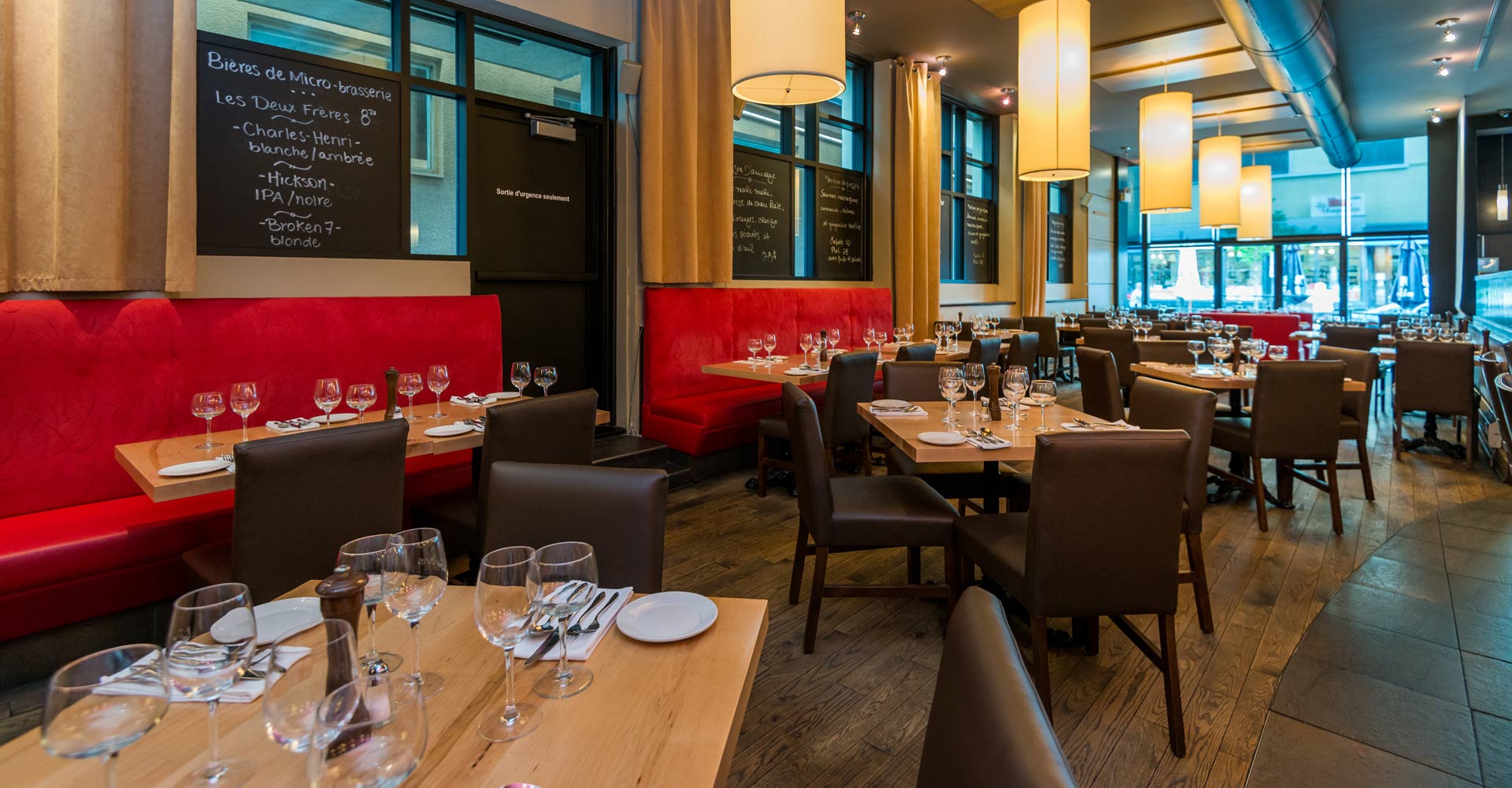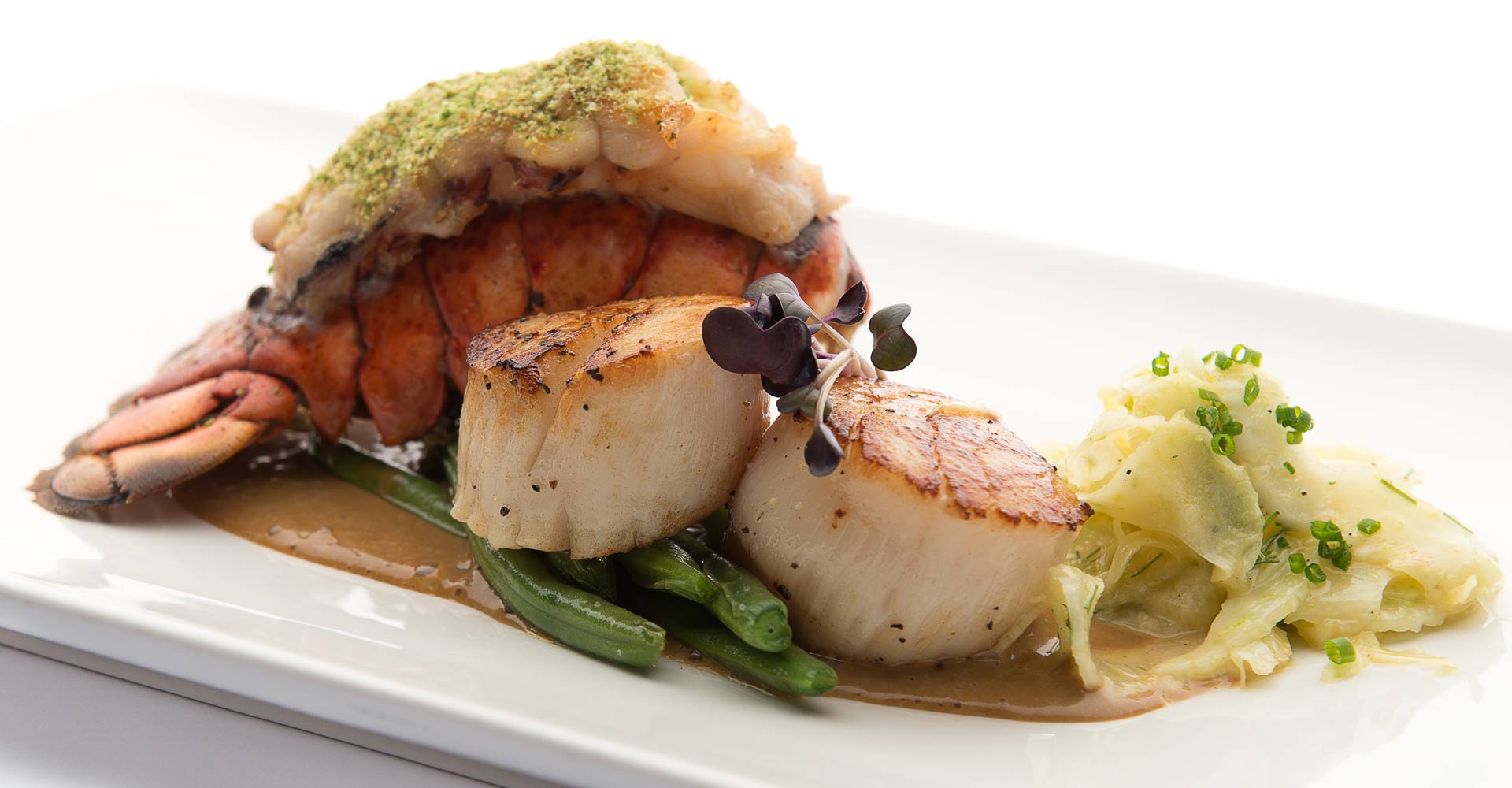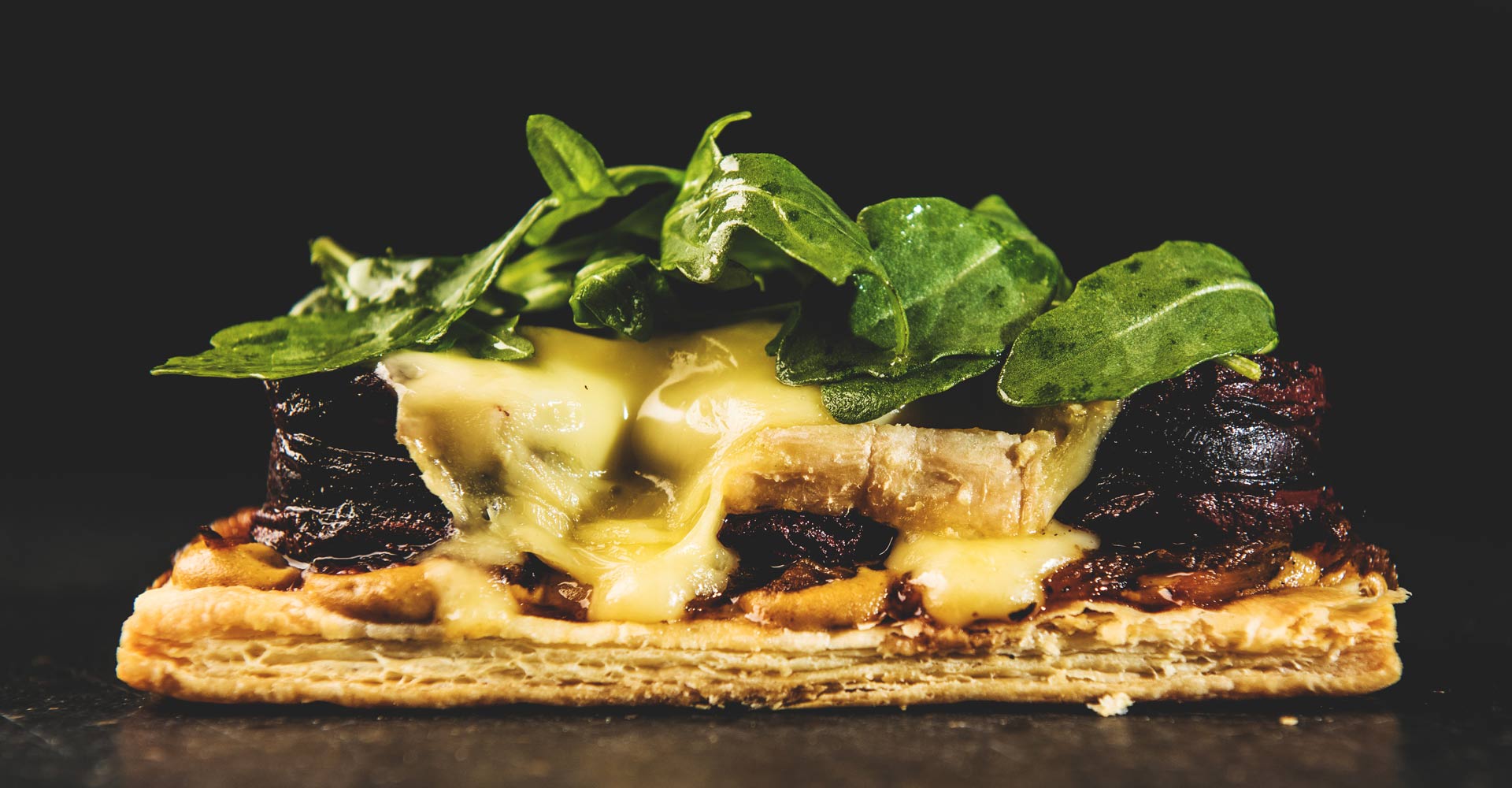 Menus
DINE & DRINK
We strongly recommend making reservations in advance. This enables us to serve you better. Reserve your table today!
OUR FORMULA AVAILABLE WITH ALL MAIN COURSES
CARTE D'HÔTE (3 services) : soup or salad, dessert and coffee = add + $13 on main course price
TABLE D'HÔTE (4 services) : choice of starter, soup, dessert and coffee = add + $20 on main course




The Starters
Goats cheese mousse
Cherry tomatoes, Bio Canola Oil from the Tournevant* farm, granola of hemp seed and sunflower
Lobster tail poached in butter
Jerusalem artichoke puree, beet powder and grilled king mushrooms
Arctic char gravlax
Sumac* vinaigrette, Salicorne salad and sea parsley emulsion Au coeur des bois *
Bison carpaccio
Maple and Angelica mayonnaise (MQ)***, pine oil crouton crumbs, marinated onions, red sorrel
Asparagus gratin with Petit Vieux from the Medard Cheese-maker
Eggs peached À leau fumée and sea truffles (MQ)***
The Main Courses
Quebec Grain-fed veal T-bone
House Boreal steak spices, potato cakes with Valbert cheese, Crochetée beer sauce from the Chasse-pinte brewery
Grain-fed chicken Supreme
Chicken confit pâté and wild celery, black garlic sauce
Scallops from the Magdalen Islands
Coltsfoot salt*, pea purée, Perron bacon* and Saint-Laurent parmesan* crumble, sweet grass cream*
Roasted Elk medallion
Smoked parsnip mousse, seasonal mushrooms, cedar seasoned sauce au Coeur des bois
* Menu items and prices are subject to change without notice and are displayed for informational purposes only.