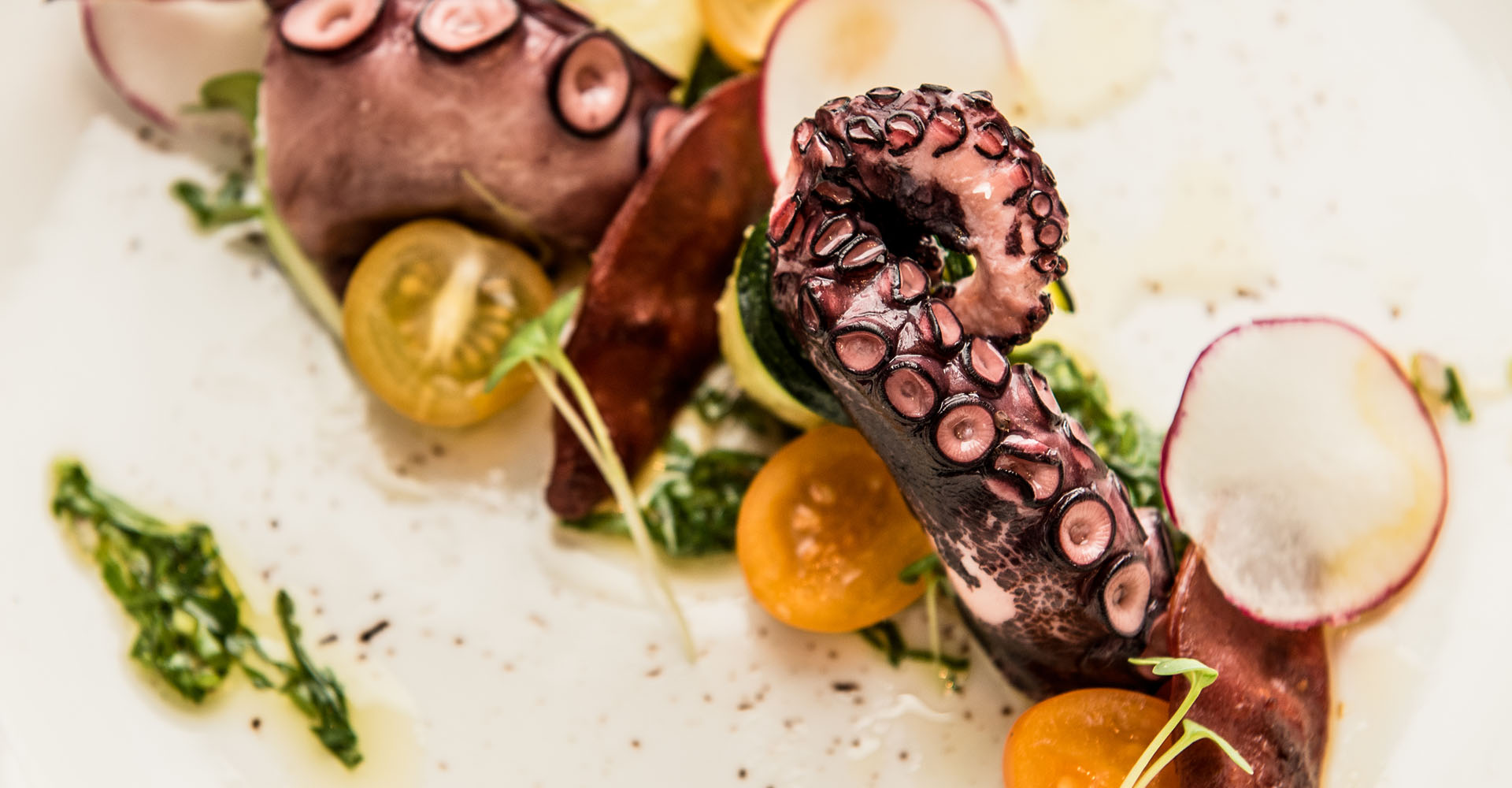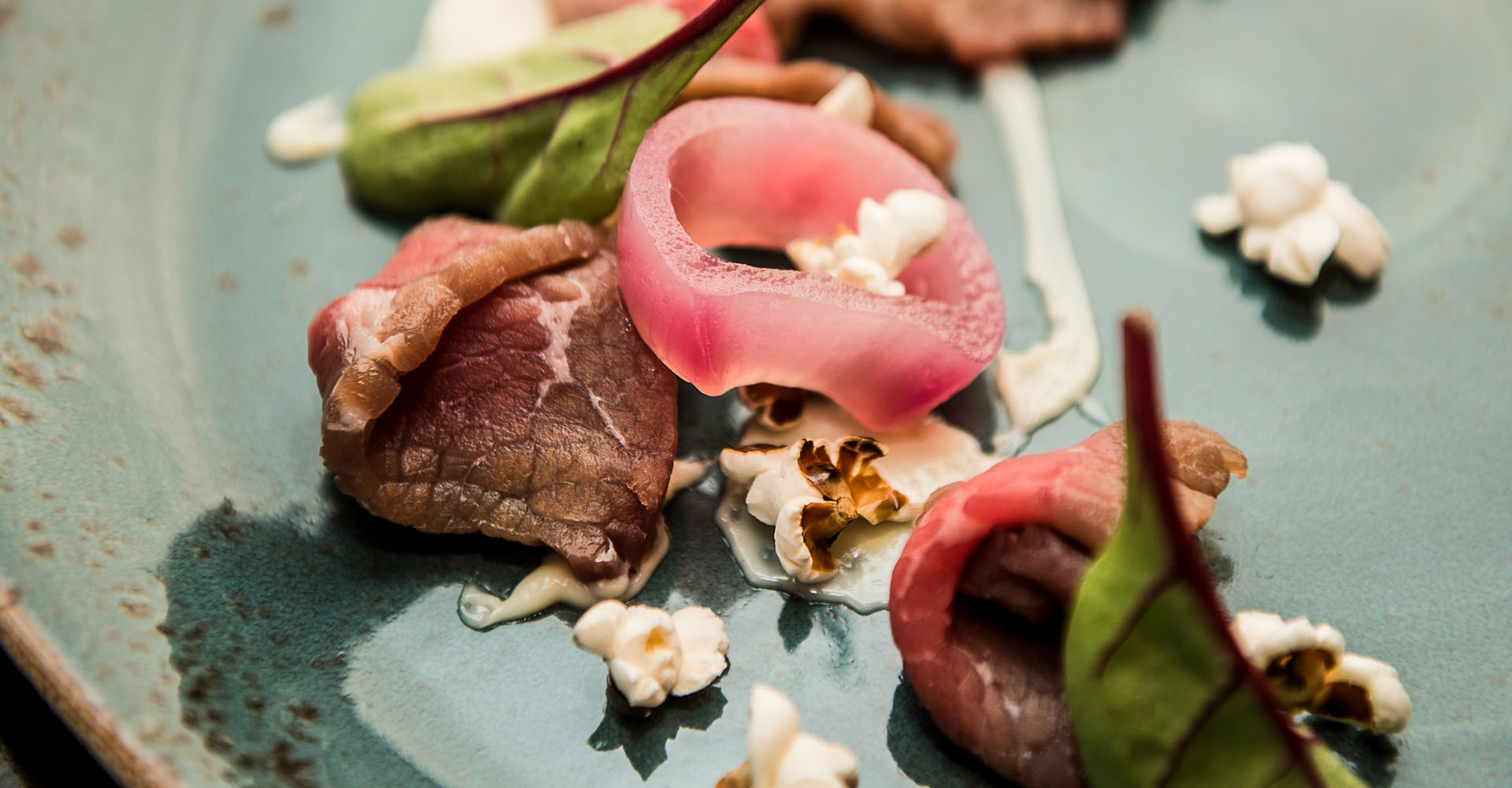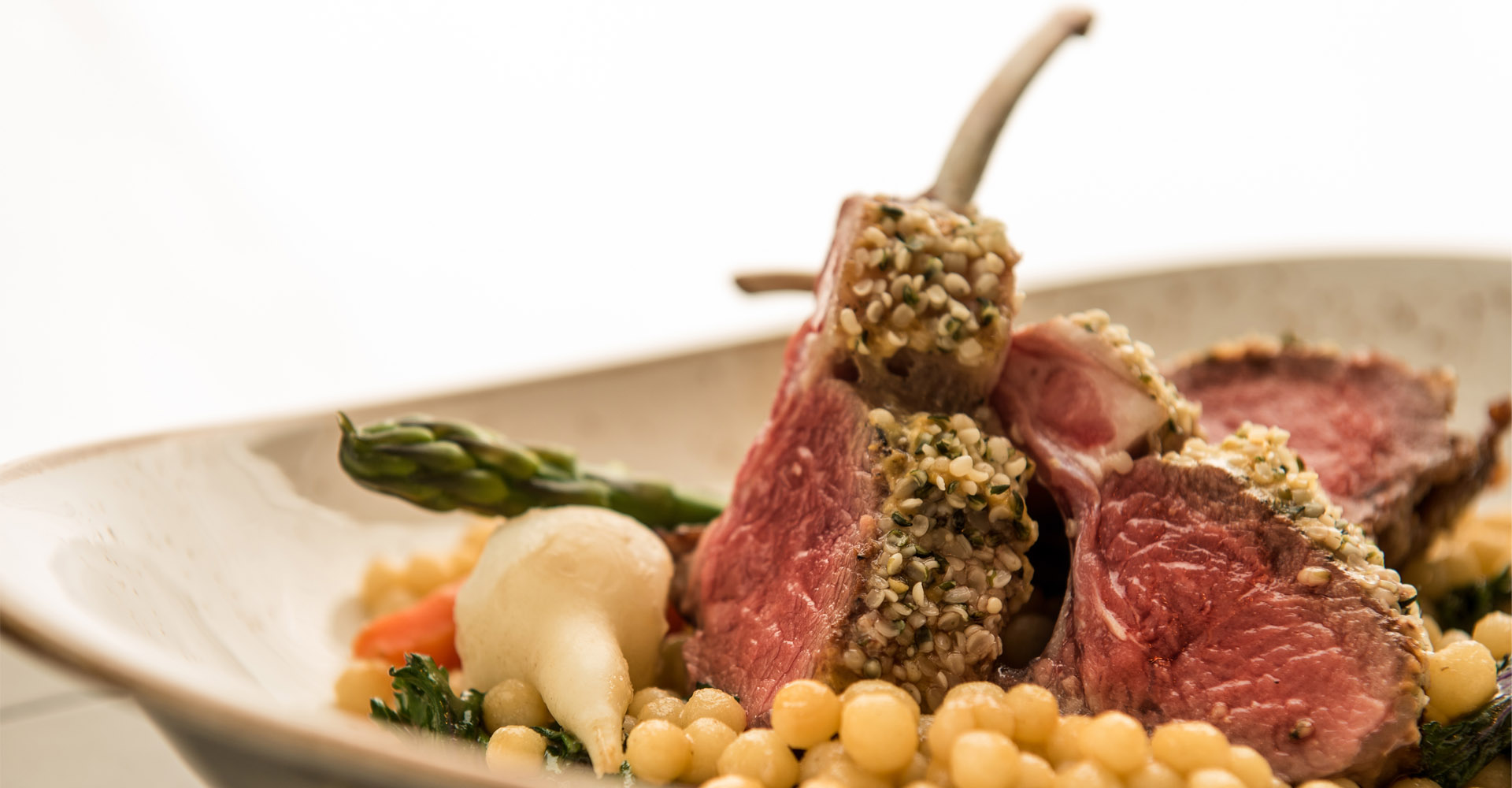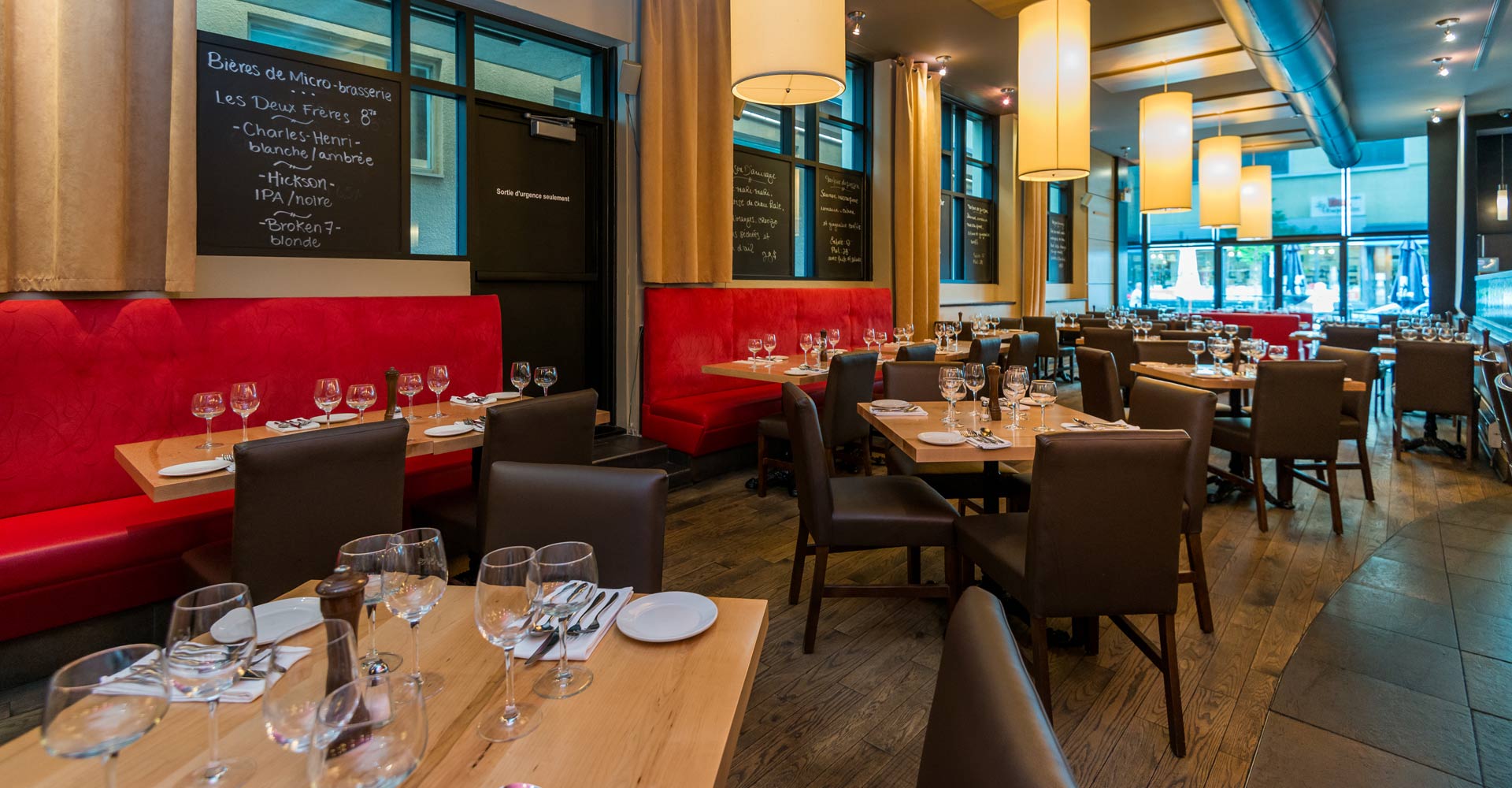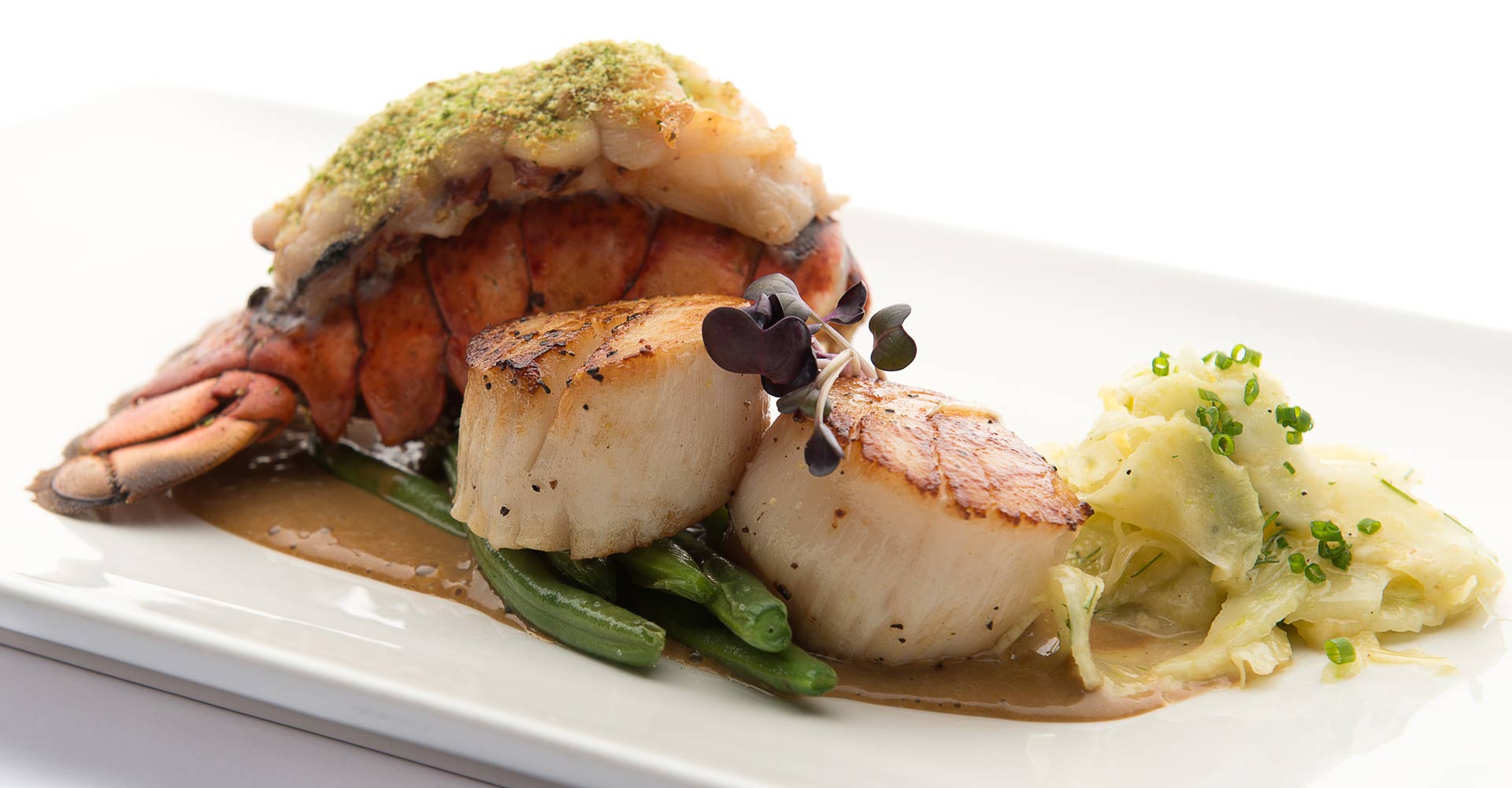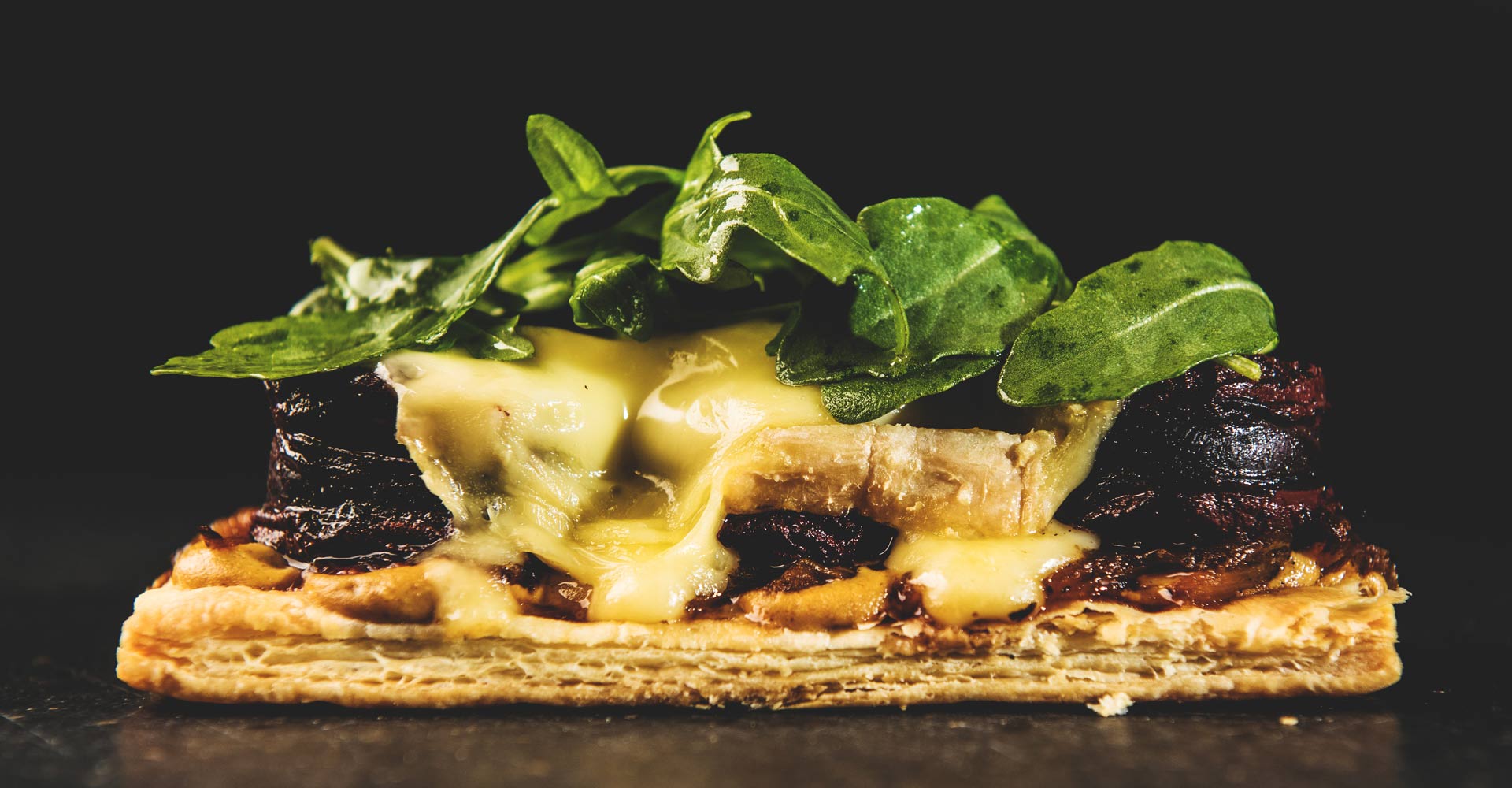 Menus
DINE & DRINK
We strongly recommend making reservations in advance. This enables us to serve you better. Reserve your table today!
OUR FORMULA AVAILABLE WITH ALL MAIN COURSES
CARTE D'HÔTE (3 services) : soup or salad, dessert and coffee = add + $12 on main course price
TABLE D'HÔTE (4 services) : choice of starter, soup, dessert and coffee = add + $19 on main course




The Starters
Gnocchi of squash
smoked duck, blue cheese and dill sauce
House smoked salmon seasoned with Km12 gin boreal spices
cream of Morilles Quebec dune pepper, crispy onions, parsnip chips
Bone marrow with wild boar rillettes
Monsieur BBQ sauce, onion crust
*Table d'Hote: Extra + 3$
Saint-Etienne red deer tartare
mushrooms duxelles, spicy Damn sauce, deer emulsion with local spices & parmesan
* Table d'Hote: Extra + 4$
La Cuisine style oysters
Valbert gratin, shrimps & Perron bacon
The Main Courses
Pork osso buco from Charcuterie Fortin
''À la Boutefeu'' from Microbrasserie du Lac St-Jean, sweet potatoes, Chasseur sauce
Duck Magret
wild cranberries and nard of pinewoods, organics potatoes from Les Jardins de Sophie
Shoulder of Beef
jus of Ferme Tournevent garlic confit, risotto with smoked Blackburn cheese
Iles de la Madelein Scallops
reduction of cream flavoured with sweet clover, winter squash, beet chips
* Menu items and prices are subject to change without notice and are displayed for informational purposes only.