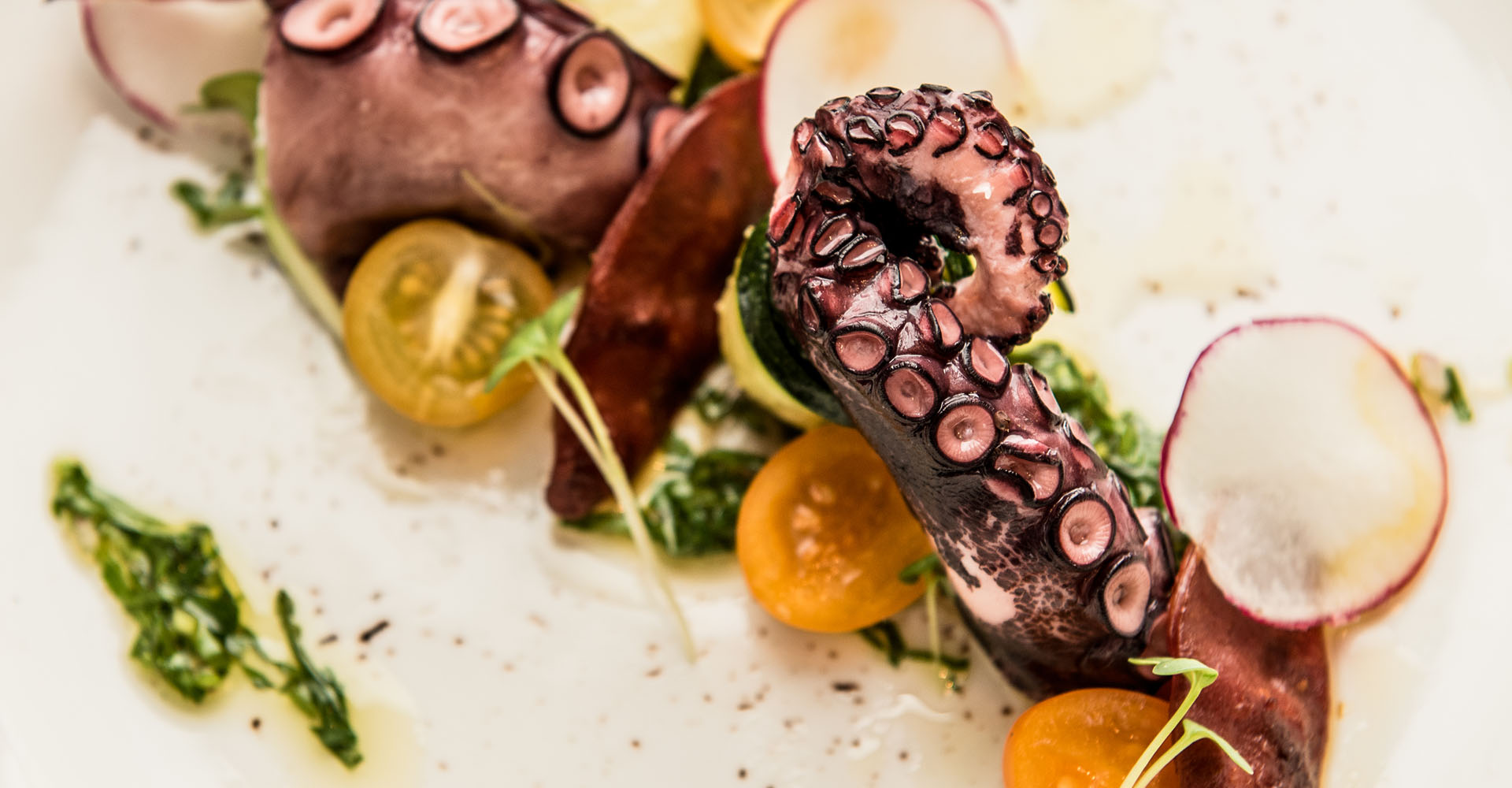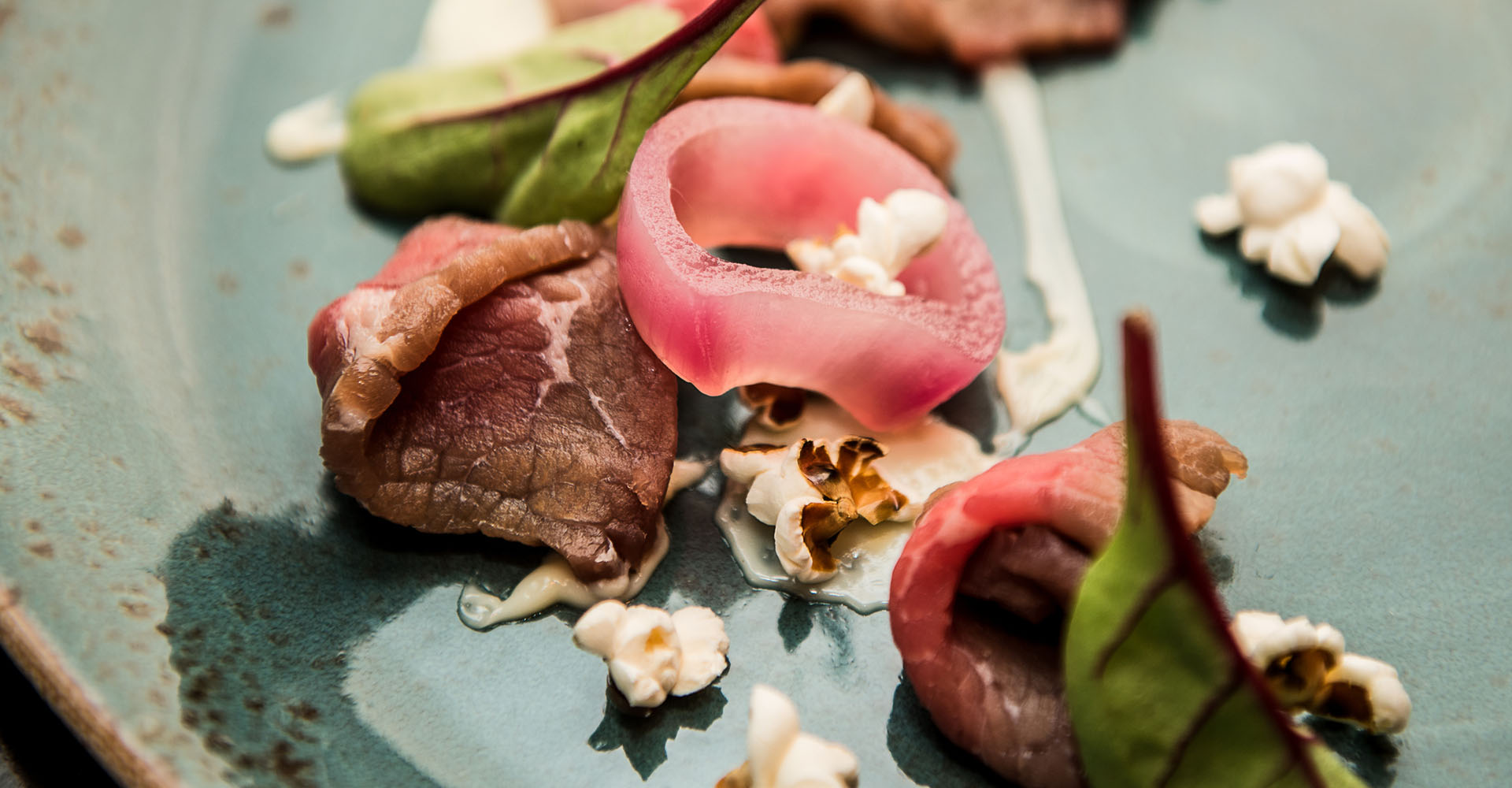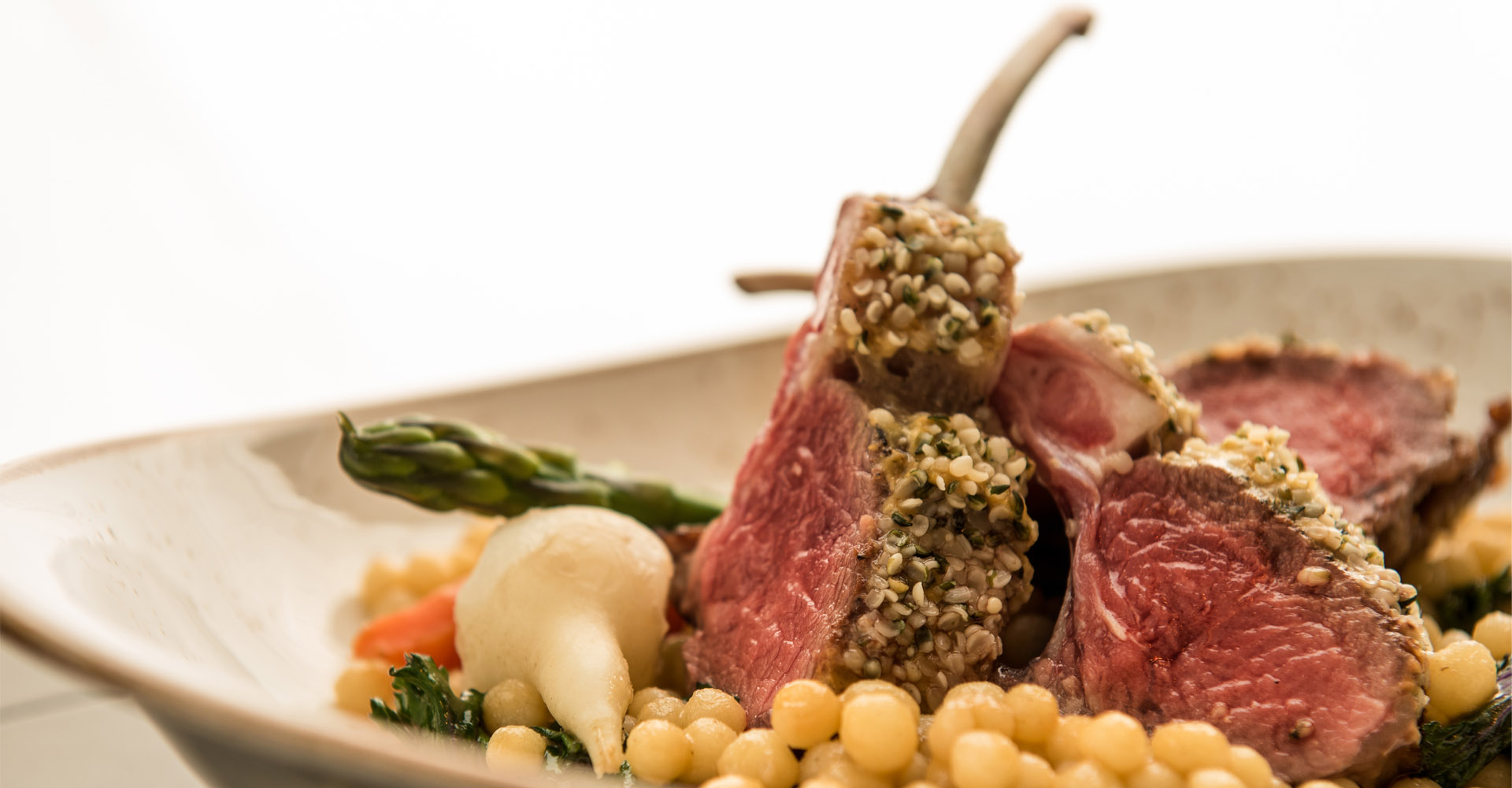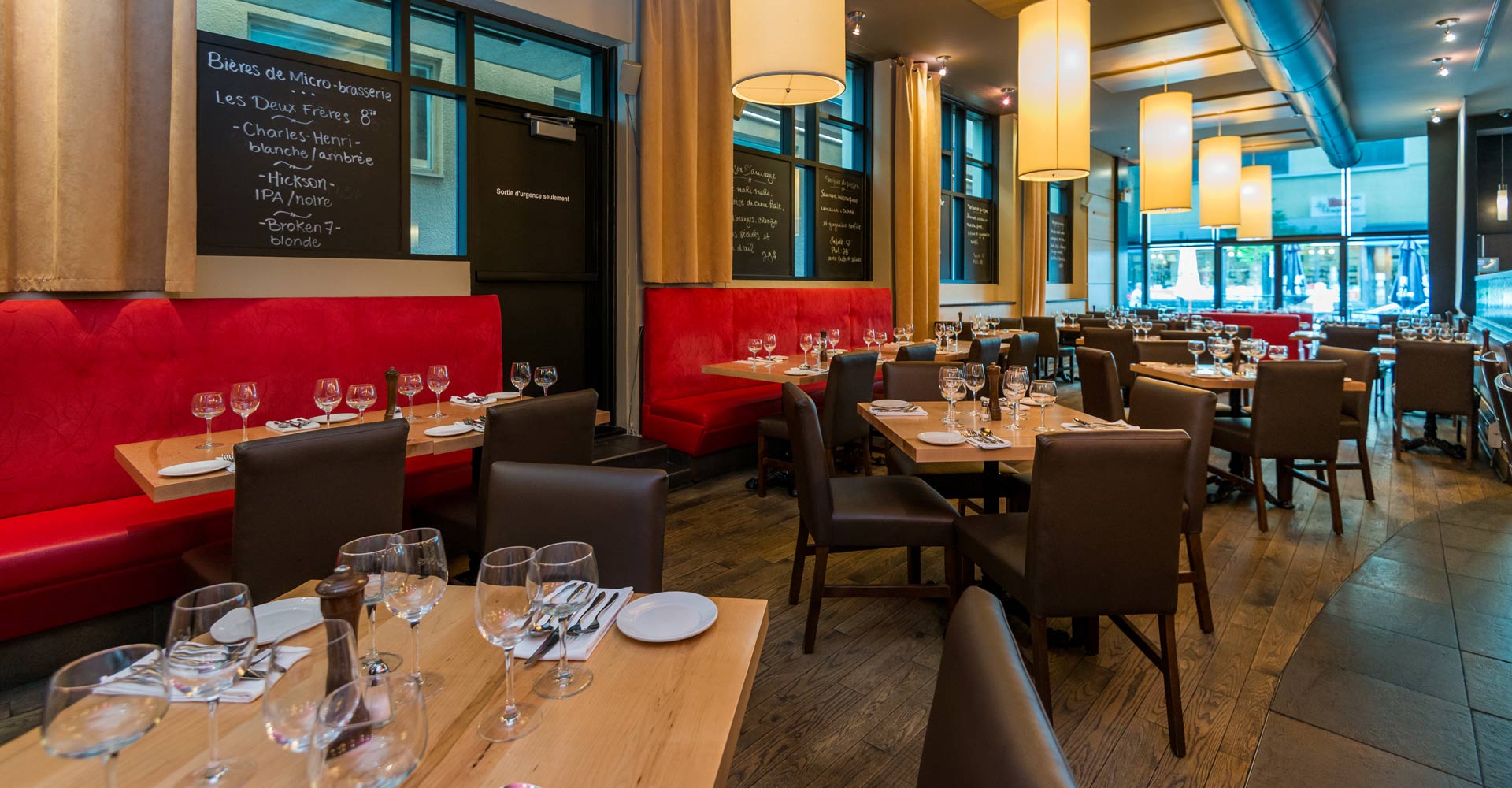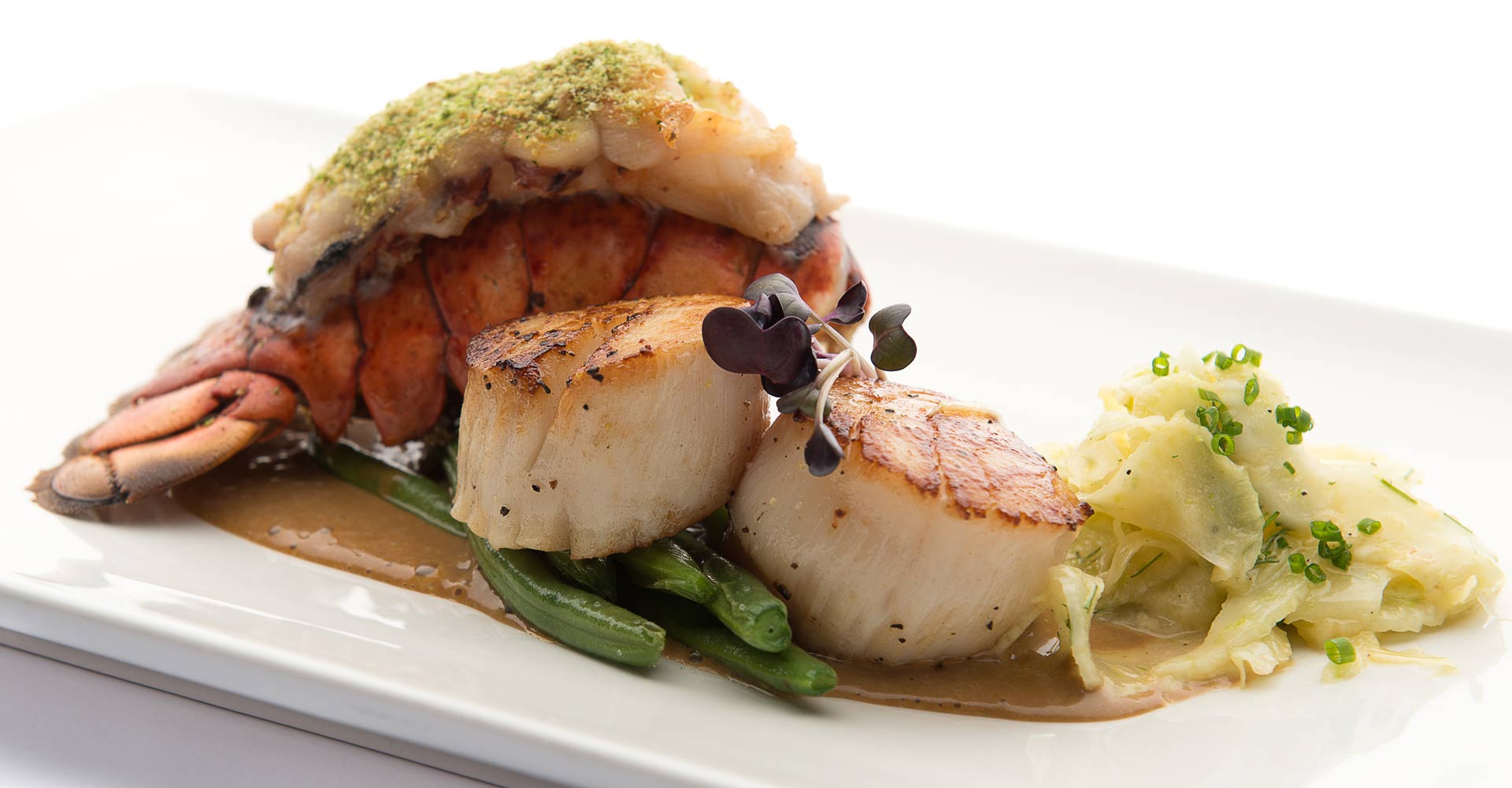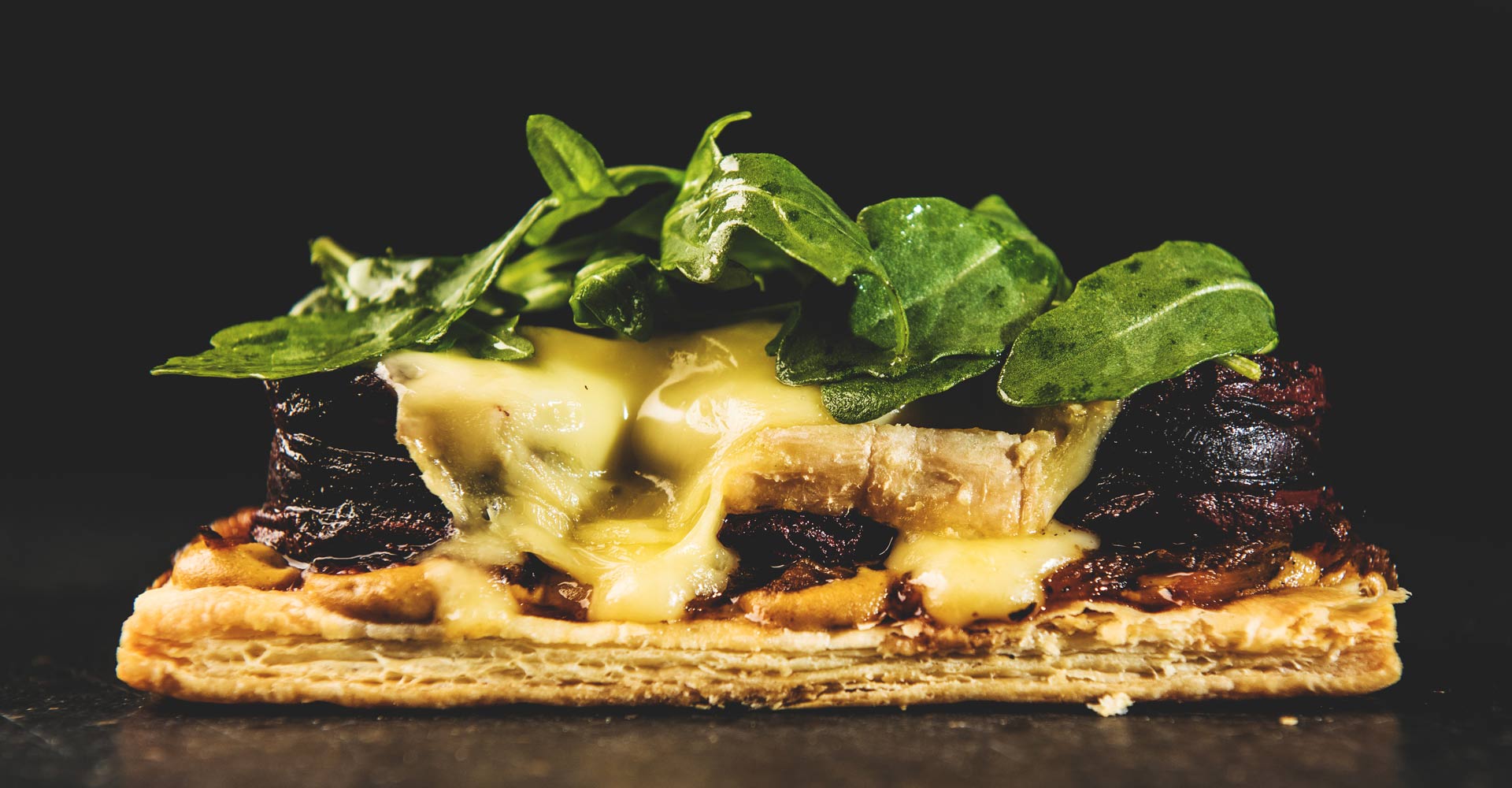 Menus
DINE & DRINK
We strongly recommend making reservations in advance. This enables us to serve you better. Reserve your table today!
A la Carte / 2021 Seasonal Menu
Print
OUR "BOREAL" FORMULAS AVAILABLE WITH ALL MAIN COURSES

CARTE D'HÔTE (3 services) + $14 on main course price: soup or salad, dessert and coffee included

TABLE D'HÔTE (4 services) + $28 on main course price: choice of starter, soup, dessert and coffee included

* Indicates local produce




STARTERS
Fried calamari
Saint-Laurent parmesan*, spicy Damn* mayonnaise
KM12 spiced pork ham*
marinated Jerusalem artichoke*, organic Tournevent canola oil*, Damn*-spiced croutons, sunflower
(lactose free)
Sweet and sour mushroom tart
gratinated with Valbert* from the Lehmann cheese-makers, Paralèle 49 birch syrup*, sea parsley oil
(lactose free)
Seasonally-inspired salmon tartare
| | | |
| --- | --- | --- |
| Starter | 17.00 | |
| Main course | 36.00 | |
Regional Cheese* Cromesquis
creamy beetroot with Mistook* balsamic and Micro Pousse & Cie bean sprouts*
Sweet-clover* smoked Island Scallops
marinated nordic shrimps, shellfish mayonnaise, wafer-thin ruffles
(lactose free)
Pan-fried foie gras and it's squash chutney
squash chutney, crab-apple jelly from the Jardins des Défricheurs* and
sea buckthorn berry* pound cake
(lactose free)
MAIN COURSE
Boreal-salted* salmon filet
fingerling potatoes*, cream of smoked mussels and grey pine*
(gluten free)
Risotto of Quebec seafood
nordic schrimps, lobster, Stimpson surf clams
(gluten free)
Catch of the day
Market price
Game of the season
Market price
Pastry of veal sweetbreads and mushrooms
Fjord hydromel* sauce
Rack of lamb crusted with Ail Du Moulin* black garlic Boreal mustard*
hemp seeds*, barley of sweetcorn and fruity poplar*, corn
(lactose free)
1855 Black Angus ribeye steak
vegetables, purée with Boivin cheese curd*, sauce: choice of blue cheese or porto
EXTRA : stuffed with blue cheese ($)
(gluten free)
1855 Black Angus beef burger
mushrooms, Boivin aged cheddar*, caramelised onions, served with home fries and salad
Tagliatelle of duck confit
Saint-Laurent parmesan*, fresh cream, aragula
Poulet Général Tao
sauce aigre-douce maison, légumes chow mein, riz basmati
DESSERTS
Blueberry* and Honey* Sundae
drizzled with chocolate caramel and whipped cream
Homemade Pear Tart
served warm with melilot* ice cream & honey*
Mousse of Cheese & White Chocolate and Sea Buckthorn* Jelly
cheesecake, buckthorn jelly jam on a crust of puffed rice and white chocolate
Caramel Centered Chocolate Dome
Maple Crème Brûlée
from Sucre dor Maple grove* spiced with Coureur des Bois
Pine*-glazed chocolate cake
maple-infused lactaire sponge
(gluten free)
*** Food allergies or intolerance, vegeterian diet, please inform the staff in order for us to offer a menu to suit your requirements.
* Menu items and prices are subject to change without notice and are displayed for informational purposes only.