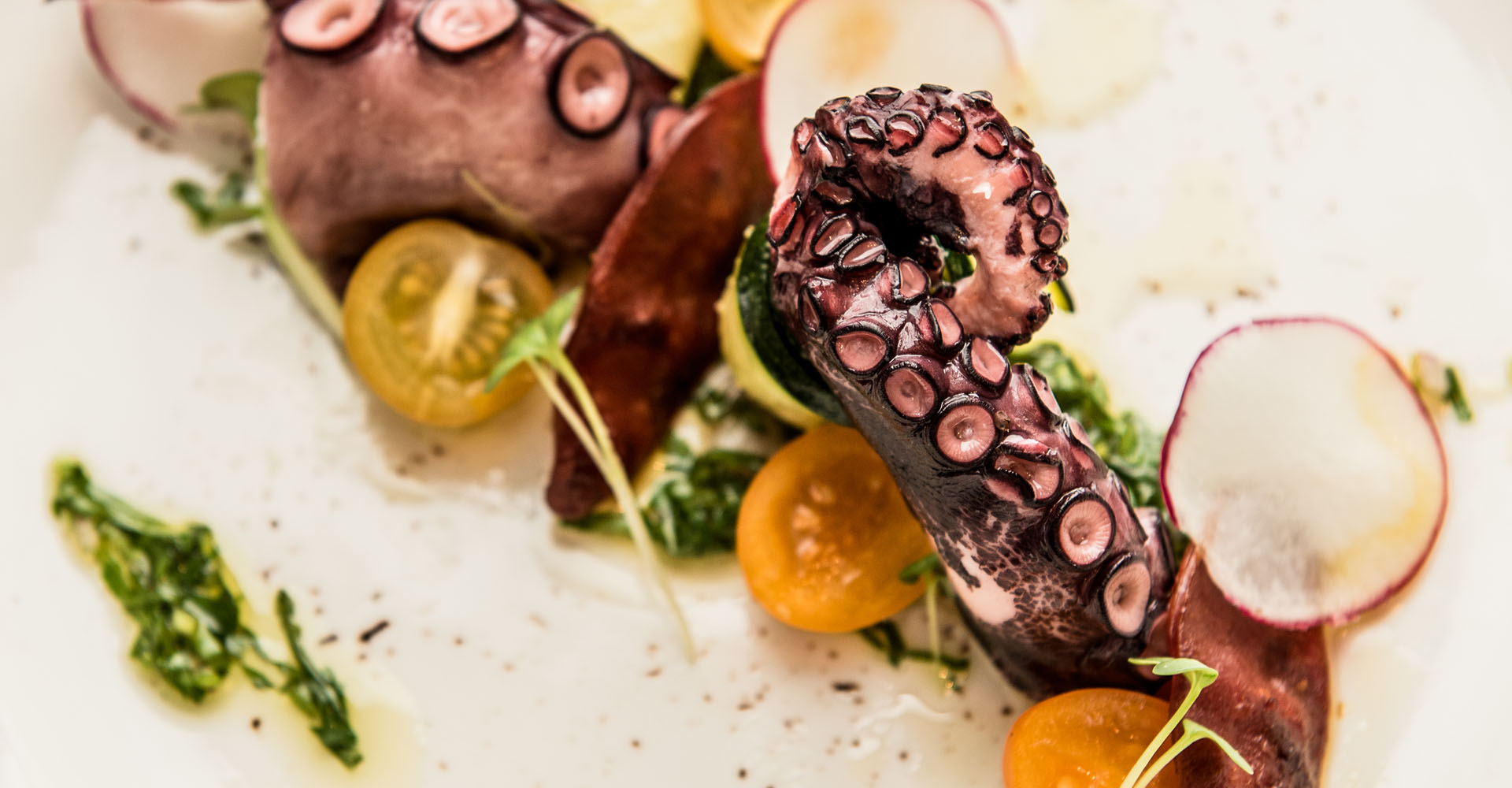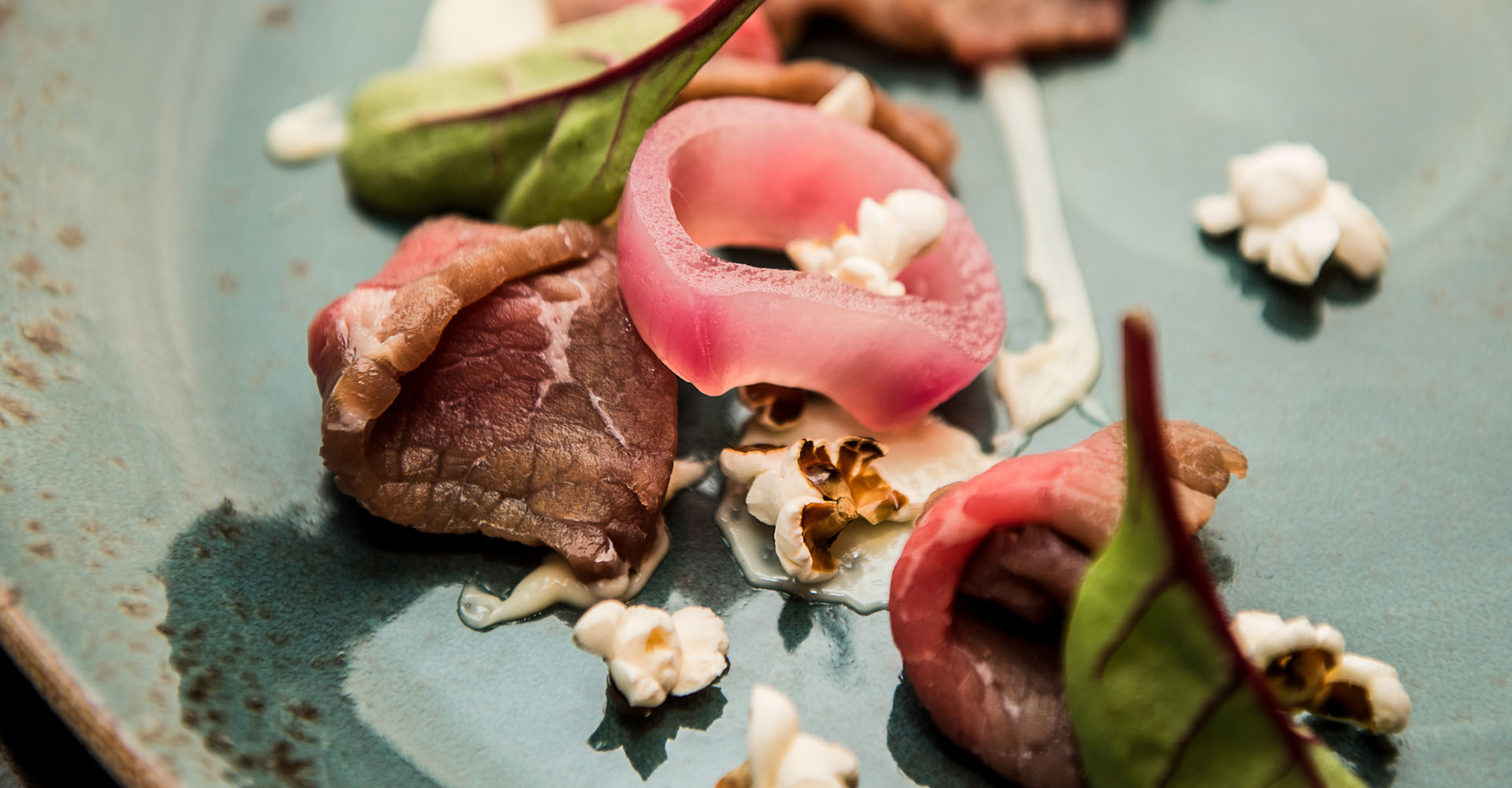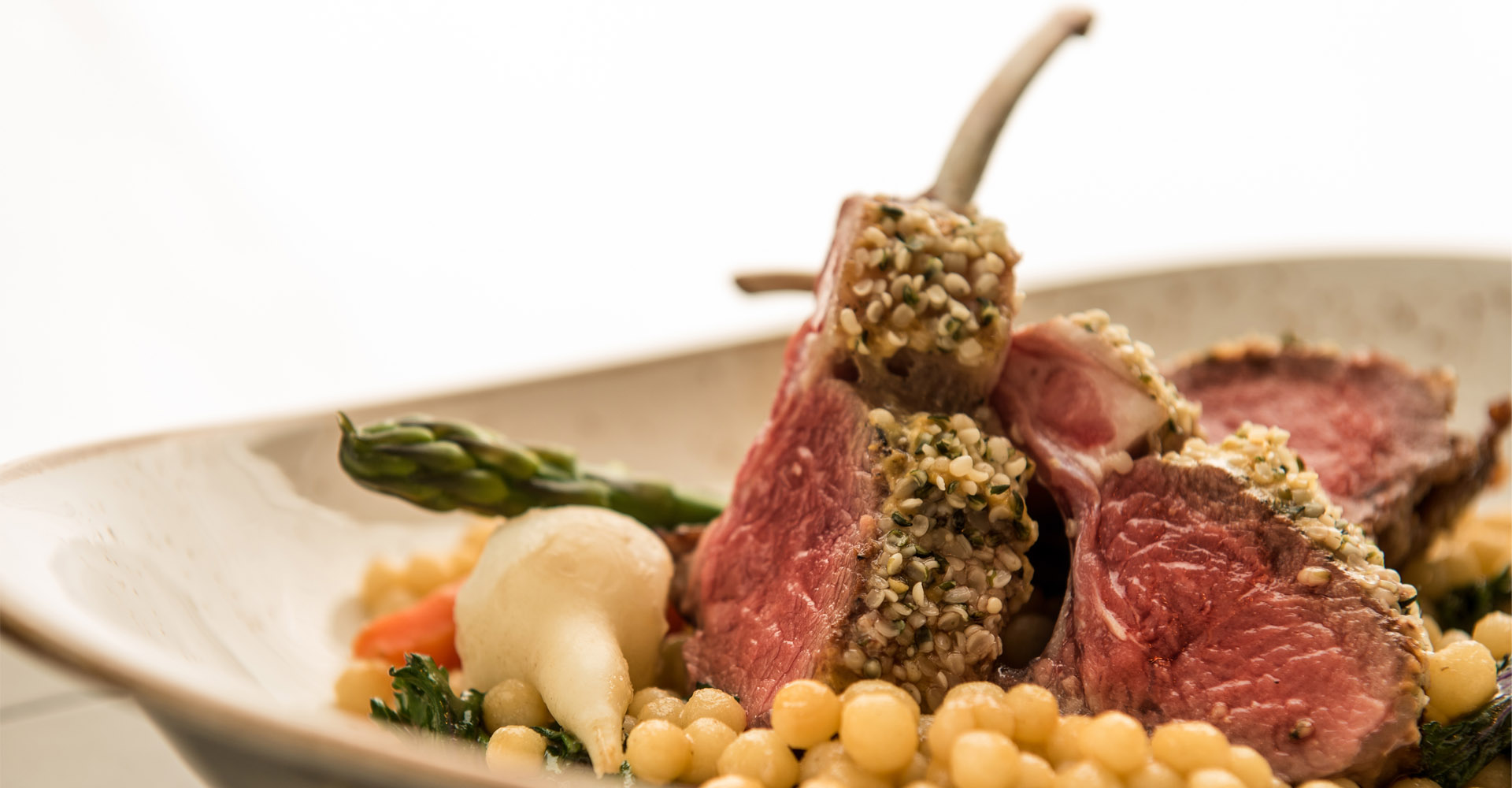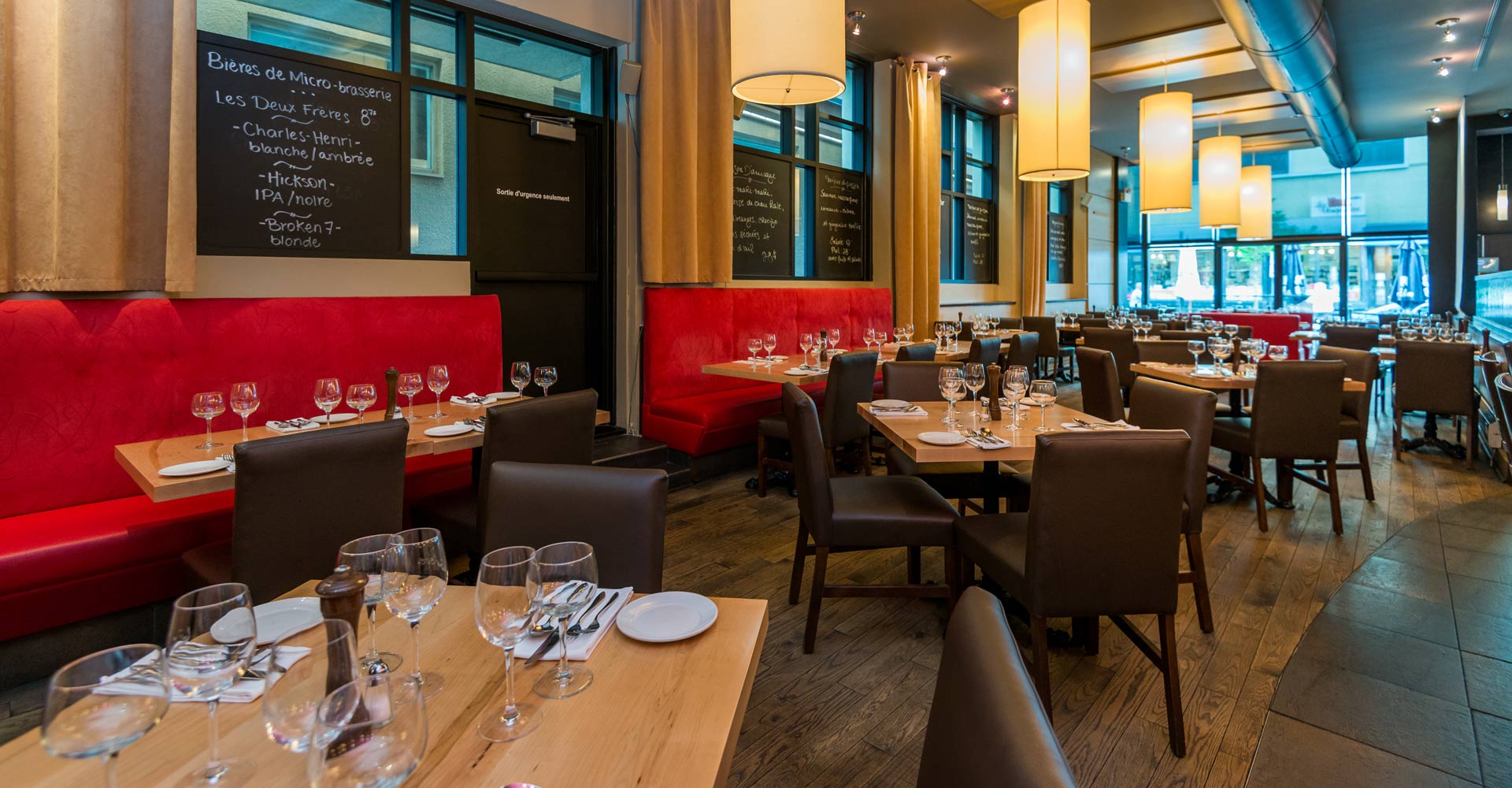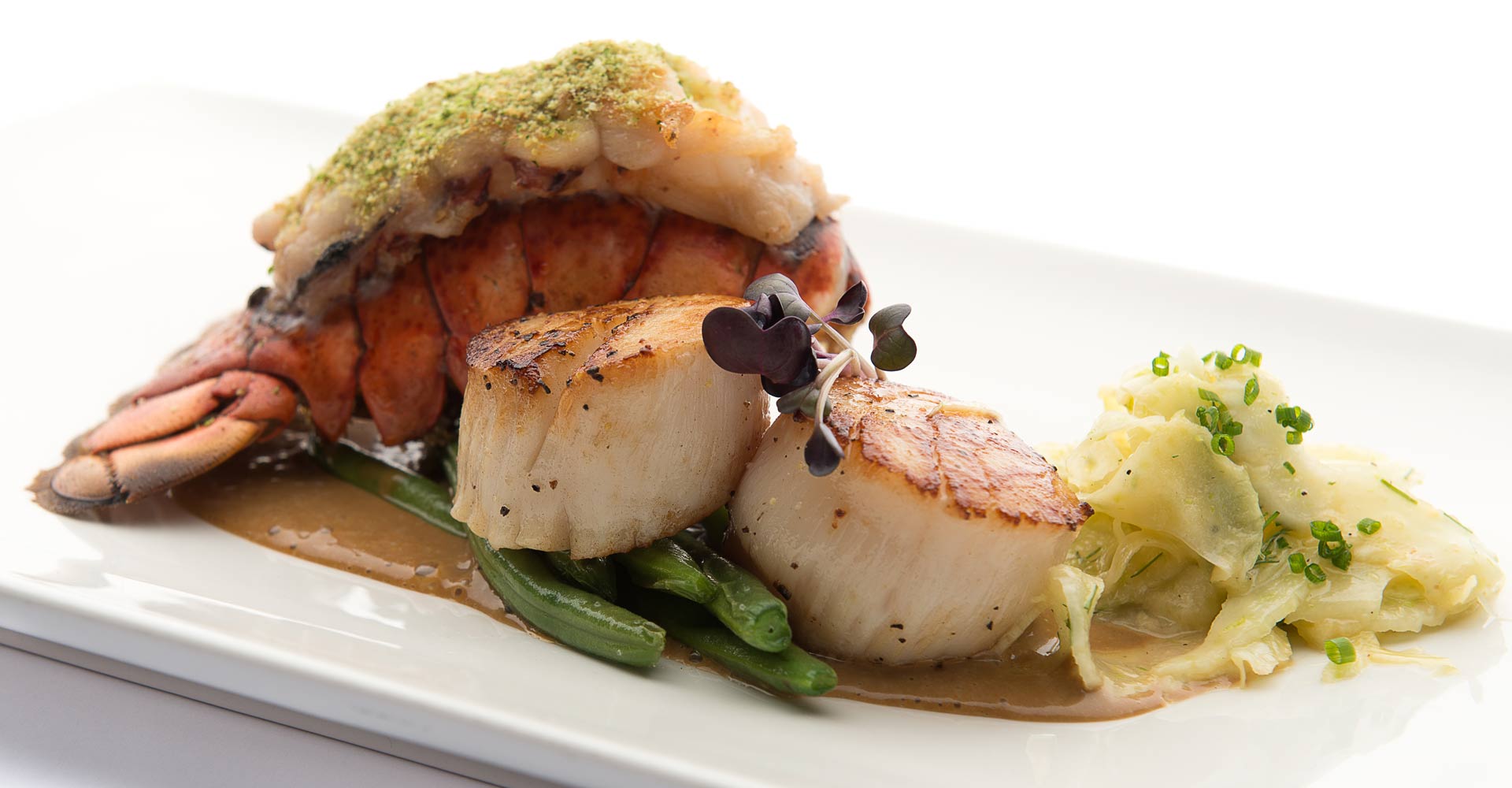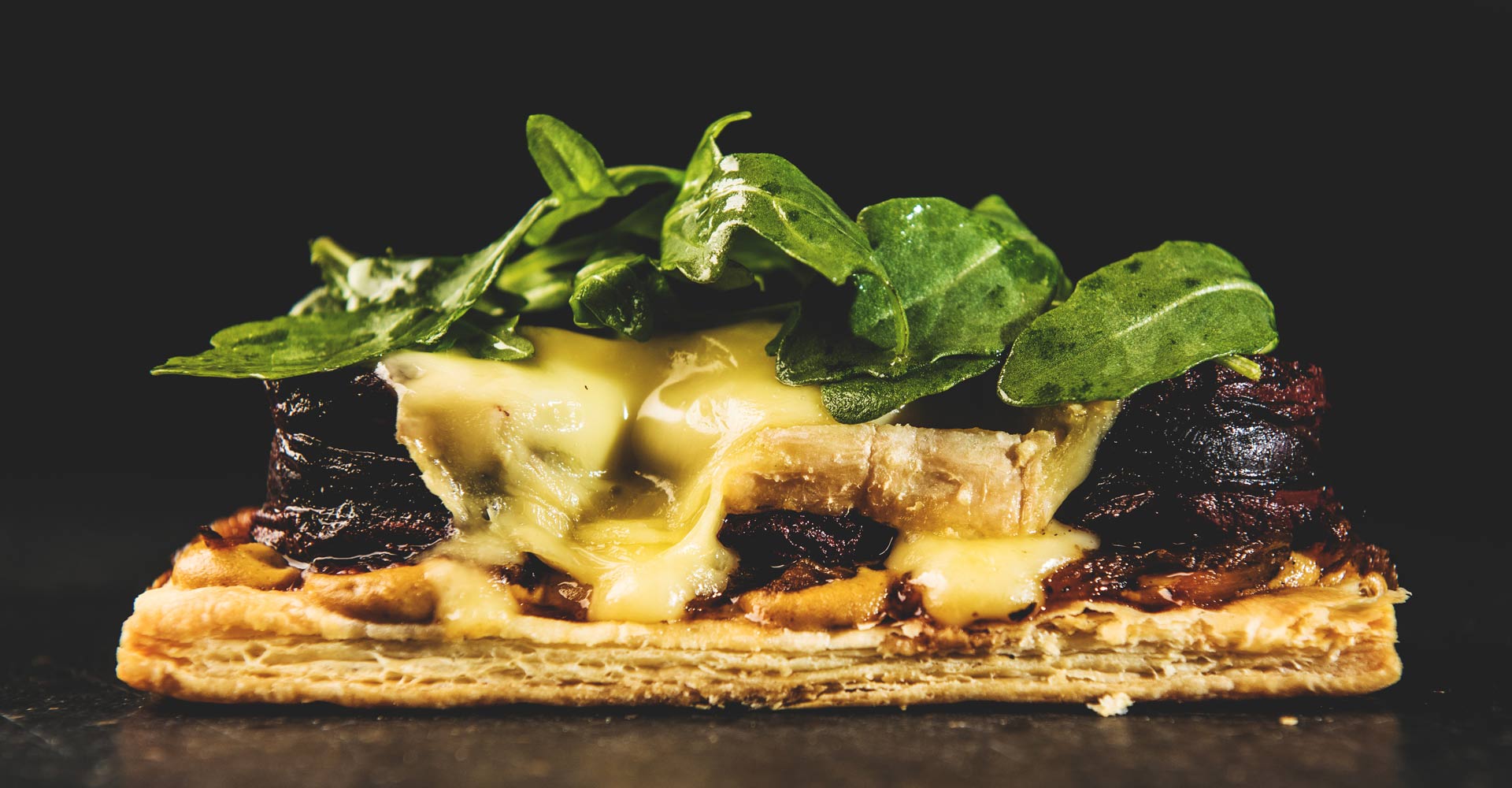 Menus
DINE & DRINK
We strongly recommend making reservations in advance. This enables us to serve you better. Reserve your table today!
A la Carte / 22-23 Winter Seasonal Menu
Print
OUR "BOREAL" FORMULAS AVAILABLE WITH ALL MAIN COURSES

CARTE D'HÔTE (3 services) + $20 on main course price: soup or salad, dessert and coffee included

TABLE D'HÔTE (4 services) + $35 on main course price: choice of starter, soup, dessert and coffee included

* Indicates local produce




STARTERS
Seasonally-inspired fish tartare
| | | |
| --- | --- | --- |
| Starter | 18.00 | |
| Main course | 37.00 | |
Homemade smoked salmon
fried blinis with broad bean flour*, honey* and wild celery* yogurt*, marinated onions
Puff pastry tart with smoked and confit organic pork* from the Villoise farm
candied onions, Valbert cheese*, arugula and Du Captaine's balsamic vinegar
Beetroot and St-Etienne venison* ravioli
cream of Les Petits Vieux cheese* sauce, L. Fortin bacon*, Quebec sunflower seeds
Beef carpaccio from Ferme lair de boeufs*
seasonal mushroom* vinaigrette, foie gras torchon, crystalline potatoes*, Tournevent organic camelina oil* (Table d'Hote formula Extra + $2)
(Gluten free / Lactose free)
Beef bone marrow
Quebec lobster tail, gourdin bread*, marinated vegetables of the day (Table d'Hote formula Extra + $6)
Quebec pan-fried foie gras
duck confit parmentier and corn cream with sweetgrass* (Table d'Hote formula Extra + $7)
(Gluten free)
MAIN COURSE
Salmon fillet with boreal* salting
creamy fingerling potatoes with smoked mussels from New Brunswick, jack pine*
(Gluten free)
Cuit-Ziné-Moi tagliatelle* with garlic flower* and Quebec seafood
(northern shrimps, lobster, Stimpson surf clams), leeks, garlic confit*,
sumac from Au Coeur des bois*, Saint-Laurent parmesan cheese*
Catch of the day
Market price
Quebec beef shoulder
orgetto* with mushrooms* and Blackburn cheese*, dune pepper sauce*
(Gluten free)
Pastry of veal sweetbreads and mushrooms
Fjord hydromel* sauce and wild mushroom oil*
Rack of lamb in boreal mustard crust and organic black garlic from Du Moulin*
hemp seeds*, Tournevent organic lentils*, corn, fruity poplar infusion from Au coeur des bois*
(Gluten free / Lactose free)
St-Etienne venison burger* or veggie option with Vivanda Boreal*
L. Fortin bacon*, Riverin cheese*, candied onions, lactofermented pickle aioli*, homemade fries* and salad
General Tao Chicken or veggie option with Vivanda Boreal*
homemade sweet and sour sauce, chow mein veggies, basmati rice
(Lactose free)
DESSERTS
Lac St-Jean blueberry* pie
sweat clover* ice cream and Valé O Miel honey*
Forest chocolate cake dusted with wild mushroom powder*
maple-scented milk cap* sponge, Fées boréales pine* ice cream
(Gluten free)
Deconstructed cheesecake with sea buckthorn confit*
creamy Boivin cream cheese*, oat crumble
Sweetgrass creme brulee
(Gluten free)
Maple* pudding chomeur*
maple from Sucre dor, cheddar gratin from Chute à lours Bouchard Artisan Bio* and
A. Coutu broad bean flour*
EXTRA: maple* popcorn ice cream +3
Plate of regional cheese*
and its seasonal accompaniments
*** Food allergies or intolerance, vegeterian diet, please inform the staff in order for us to offer a menu to suit your requirements.
* Menu items and prices are subject to change without notice and are displayed for informational purposes only.